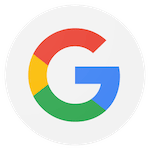 EP Fitness is a great small gym. I joined EP almost a year ago and it was a great way to kick start my workout regime. I was generally running and swimming but was getting bored with my workouts. Once I started attending the semi private training classes, I felt more motivated and excited about working out than I had in years.
The class sizes were reduced to 5 or 6 people a class to make social distancing easier. This also provided an opportunity to start incorporating weight training into the sessions. Both Cody and Jake are great at walking you through your workout and the small group atmosphere provides encouragement as well as accountability.
There are also "challenges" held during the year to help motivate you and change things up. Cody and Jake are also great at making the program work for you whether you are new to working out or have experience, the mixture is always challenging but adjusted to meet you goals and abilities. So whether you need help with diet, exercise, accountability or a combination, I suggest you give this small gym a try.